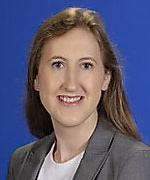 Message from the Director
Bethany Cummings, DVM, Ph.D.
Associate Professor and Director of VSTP
Welcome to the Veterinary Scientist Training Program (VSTP) administered through the School of Veterinary Medicine, University of California, Davis.  Our mission is to prepare students seeking dual DVM-PhD degrees to become compassionate and exceptionally trained veterinarian-scientists who engage in basic and translational research to advance the health of animals, people and the environment.  Our goal is to produce highly qualified veterinary-scientists as future leaders in academic veterinary medicine, biomedical research, and government service by providing an outstanding environment for both clinical and biomedical research training.
Our VSTP program resides within the nation's top-ranked School of Veterinary Medicine.  The training opportunities at UC Davis, offers an unprecedented environment of a major research university with tremendous resources that include trans-disciplinary programs in biomedical, engineering, and agricultural and environmental sciences. As a higher education system, committed to the training of medical-scientists, we host many joint activities with the School of Medicine's MD/Ph.D. Program. This collaborative partnership creates a unique learning experience in one health and comparative medicine. Our DVM-Ph.D. students are integral to a dynamic curriculum that promotes excellence in research, outreach, and student mentoring.  Since the program's inception in 2000, 42 graduates have completed the VSTP. Our graduates have gone on to leadership careers in academia, government, and industry, with more than 80% using their training to advance their research careers.
Please explore our website and the excellent and ever expanding array of opportunities that UC Davis can provide for training of veterinary-scientists.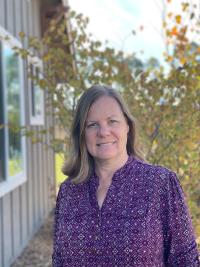 Message from the Associate Dean
Danika Bannasch, DVM, Ph.D. 
Associate Dean of the Office of Research and Graduate Education, and Professor and Maxine Adler Endowed Chair in Genetics
As a Veterinary Scientist Training Program (VSTP) scholar, you will find a wide variety of doctoral training programs in the biological sciences on the UC Davis campus. UC Davis continues to award more Ph.D.s in the biological sciences than any other university in the United States. Prospective dual-degree students can choose from mentors within the Schools of Veterinary Medicine or Medicine, and the Colleges of Engineering, Agriculture and Environmental Sciences, or Biological Sciences. In addition, the resource assets of the Veterinary Medical Teaching Hospital, the UC Davis Medical Center, the California National Primate Research Center, the NCI-designated Cancer Center, the Lawrence Livermore National Laboratory, the Center for Neuroscience, the Center for Comparative Medicine, the Mouse Biology Program, and 25+ additional organized research units, centers, and programs all contribute to the research enterprise in support of the VSTP. This depth of resources and collaborative opportunities enable scholars here to pursue "bench to bedside" and "farm to fork" research programs in a broad range of areas ranging from cancer biology and emerging infectious diseases to biomedical engineering and functional genomics.